За информация и поръчки- Telenor:0899 243 693
НАЧАЛО > EQB-501D-1AM
EDIFICE
ЧАСОВНИК CASIO - EQB-501D-1AM
Подкрепете ни в Google+
Срок за доставка
До 2 работни дни

Solid stainless steel band
Tough, durable and elegant: The solid stainless steel wrist strap gives your watch that high-quality, classic feel.
Phone Finder
Misplaced your smartphone? All it takes is the push of a button on your watch and the smartphone sounds an alarm.
Daily alarm
The daily alarm reminds you of events that recur every day, by emitting an audible signal at the set time.
Dual Time Display
World time function
Displays the current time in major cities and specific areas around the world.
Date and weekday display
The current day and weekday are both displayed.
Neo-display
A luminous coating provides long-term illumination in the dark after only a short exposure to light.
Smartphone time
Local time will automatically be adjusted whenever the watch is connected with a smartphone.
Bluetooth® Smart
The watch is equipped with energy-saving Bluetooth® technology, which offers power-saving data transfer at the push of a button. The watch can connect to a smartphone wirelessly via Bluetooth®, enabling access to a wide range of useful functions.
Automatic calendar with Date, Day and Month
Once set, the automatic calendar always displays the correct date.
Speed display
The average speed for a travelled route can be measured. Simply enter the distance at the start and press the stop watch when the destination has been reached - and the average speed is shown.
Solid stainless steel case
Water resistance classification (10 bar)
Perfect for swimming and snorkelling: the watch is water resistant to 10 bar according to ISO 22810.
Airplane Mode (Offline Mode)
At the touch of a button, the watch switches to offline mode. This means that you can disable the wireless or GPS receiver when in the air for the duration of the flight.
E-Mail Indicator
A symbol on the clock face indicates whether you have any emails in your inbox.
Screw-in crown
A special screw connection ensures that the watch is waterproof, even at the crown.
Минерално стъкло
Твърдо стъкло, устойчиво на надраскване.
Слънчева батерия
Слънчева батерия за захранване на часовника.
Обезопасена закопчалка
Часовникът притежава обезопасена закопчалка, която предпазва каишката от нежелано откопчаване.
Stopwatch function – 24 часа
Изминалото време се измерва с точност по-малка от секунда. Часовникът отчита времена до 24 часа.
Тегло
199 гр.
Гаранция
2 години
Доставка
БЕЗПЛАТНА

EDIFICE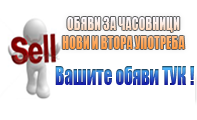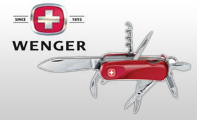 НОВИНИ ЗА ЧАСОВНИЦИ
Нова серия мъжки часовници от Casio
07/03/2012
Casio от Baby-G серията BLX-100 G-LIDE
17/09/2011
Новия GWX-8900 на Casio
18/06/2012