За информация и поръчки- Telenor:0899 243 693
НАЧАЛО > GMW-B5000GD-9
G-SHOCK
ЧАСОВНИК CASIO - GMW-B5000GD-9
Подкрепете ни в Google+
Срок за доставка
До 2 работни дни

Solid stainless steel band
Tough, durable and elegant: The solid stainless steel wrist strap gives your watch that high-quality, classic feel.
Water resistance classification (20 bar)
Perfect for free diving without scuba gear: the watch is water resistant up to 20 bar according to ISO 22810.
Phone Finder
Misplaced your smartphone? All it takes is the push of a button on your watch and the smartphone sounds an alarm.
World time function
Displays the current time in major cities and specific areas around the world.
Smartphone time
Local time will automatically be adjusted whenever the watch is connected with a smartphone.
Radio signal reception (EU, USA, Japan, China)
Whether in Europe, North America and Japan or in the outer reaches of Canada, Central America and China - once the watch has been set to the local time, it receives the relevant signal and shows the correct time wherever you are. In many countries, it also sets itself automatically to summer and winter time.
Bluetooth® Smart
The watch is equipped with energy-saving Bluetooth® technology, which offers power-saving data transfer at the push of a button. The watch can connect to a smartphone wirelessly via Bluetooth®, enabling access to a wide range of useful functions.
Shock-resistant
Shock-resistant construction protects against impact and vibration.
Flight Log Memory
Stopwatch function - 1/100 sec. - 24 hours
Elapsed time, split time and final time are measured with 1/100-sec accuracy. The watch can measure times of up to 24 hours.
Timer - 1/1 sec. - 24 hours
For fans of precision: the countdown timers help you to remember specific or recurring events by giving off an audible signal at a preset time. They The time can be set to the nearest second and up to 24 hours in advance.
LED light
A light-emitting diode (LED) is used to illuminate the watch face.
Multi-language
The name of the day can be displayed in different languages.
Solid stainless steel case
Минерално стъкло
Твърдо стъкло, устойчиво на надраскване.
Функция за отлагане
Алармата се включва отново известно време след като е спряна.
Слънчева батерия
Слънчева батерия за захранване на часовника.
5 ежедневни аларми
Ежедневната аларма напомня със звуков сигнал за периодични събития. Възможно е и активирането на сигнал за кръгъл час. Този модел разполага с 5 независими ежедневни аларми за вашите нужди.
Обезопасена закопчалка
Часовникът притежава обезопасена закопчалка, която предпазва каишката от нежелано откопчаване.
Размери
49,3mm x 43,2mm x 13,0mm
Тегло
167,0 гр.
Гаранция
2 години
Доставка
БЕЗПЛАТНА

G-SHOCK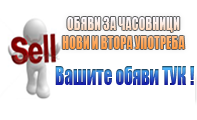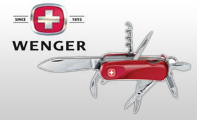 НОВИНИ ЗА ЧАСОВНИЦИ
Нова серия мъжки часовници от Casio
07/03/2012
Casio от Baby-G серията BLX-100 G-LIDE
17/09/2011
Новия GWX-8900 на Casio
18/06/2012