За информация и поръчки- Telenor:0899 243 693
НАЧАЛО > EFS-S550BL-1AVU
EDIFICE
ЧАСОВНИК CASIO - EFS-S550BL-1AVU
Подкрепете ни в Google+
Срок за доставка
До 2 работни дни

Buckle
Sapphire crystal
Artificially manufactured glass with the hightest hardness and scratch resistance
Neo-display
A luminous coating provides long-term illumination in the dark after only a short exposure to light.
Solid stainless steel case
Water resistance classification (10 bar)
Perfect for swimming and snorkelling: the watch is water resistant to 10 bar according to ISO 22810.
Stopwatch function - 1/1 sec. - 30 minutes
Elapsed times are measured with split-second accuracy. The watch can measure times of up to 30 minutes.
Screw locked back
The screw connection on the base of the housing optimally protects the inner workings of the watch and simultaneously provides easy access, when changing the battery for example.
Countdown Bezel
The countdown bezel simplifies judging the remaining stop time. To set turn the bezel anti-clockwise until the desired countdown time is reached. This will track remaining time until the time runs out.
Слънчева батерия
Слънчева батерия за захранване на часовника.
Индикатор за ниво на батерията
Индикаторът показва текущото ниво на заряд на батерията.
Текстилна каишка
Показване на датата
Текущата дата се показва на екрана.
Размери
50mm x 47mm x 12mm
Тегло
96 гр.
Гаранция
2 години
Доставка
За поръчки над 100 лв - БЕЗПЛАТНА

EDIFICE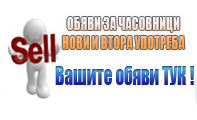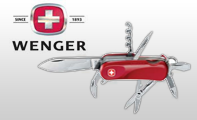 НОВИНИ ЗА ЧАСОВНИЦИ
Нова серия мъжки часовници от Casio
07/03/2012
Casio от Baby-G серията BLX-100 G-LIDE
17/09/2011
Новия GWX-8900 на Casio
18/06/2012