За информация и поръчки- Telenor:0899 243 693
НАЧАЛО > G-SHOCK > G-511D-2AVCR.
G-SHOCK
ЧАСОВНИК CASIO - G-511D-2AVCR.
Подкрепете ни в Google+
Срок за доставка
До 2 работни дни

Точност
±15 секунди на месец
Батерия
SR927WX2
Размери
50.2 × 45.2 × 13.8mm
Тегло
140гр.
Гаранция
2 години
Доставка
За поръчки над 100 лв - БЕЗПЛАТНА

Product description Casio Japan Domestic G Shock Cockpit Series Analog Digital Men's Watch # G-511D-1AVCR. Dial: Black and gray (LCD). Band: Stainless steel. Case: Stainless steel/Resin. Glass: Mineral. Clasp: Fold over clasp with push button. Battery type: SR927WX2. Battery life: 3 years. Shock structure (resist shock). World Time: 27 world cities (29 time zones) feature set with daylight saving time display. Stopwatch (1 / 100 second, 60-minute, split). 5 independent daily alarms ((4 one-time alarms and 1 snooze alarm). Full auto-calendar. 12/24 hour display switching. EL backlight (with afterglow function). Timer (1 second, set up to 60 minutes, automatic repeat). Approximate size of case / total weight: 50.2 × 45.2 × 13.8mm/140g. Module: 2738. Water resistant: 200 meters. Movement: Quartz. [[RS]]. Model Number: G-511D-1AVCR G-511D-1AVC G-511D-1AV G-511D-1A G-511D-1 G-511D.
G-SHOCK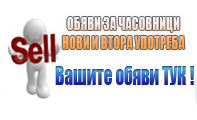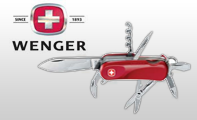 НОВИНИ ЗА ЧАСОВНИЦИ
Нова серия мъжки часовници от Casio
07/03/2012
Casio от Baby-G серията BLX-100 G-LIDE
17/09/2011
Новия GWX-8900 на Casio
18/06/2012