За информация и поръчки- Telenor:0899 243 693
НАЧАЛО > ДАМСКИ МОДЕЛИ > LCF-20-9.
ДАМСКИ МОДЕЛИ
ЧАСОВНИК CASIO - LCF-20-9.
Подкрепете ни в Google+
Срок за доставка
До 2 работни дни

Точност
±30 секунди на месец
Батерия
SR726W X 2
Размери
47.2 X 35.8 X 11.3 mm
Тегло
34.3 гр.
Гаранция
2 години
Доставка
За поръчки над 100 лв - БЕЗПЛАТНА

Product description Casio Poptone : Colorful & Cute Unique Face with Large LCD face and Analog Hands LED Light Series (Aug 2009 Model) Casio Watch # LCF-20-7 (Women Watch). Specification - LED light. Afterglow. World time. 29 time zones (27 cities), city code display, daylight saving on/off. 1/100-second stopwatch. Measuring capacity: 59' 59.99". Measuring modes: Elapsed time, split time, 1st-2nd place times. Countdown timer. Measuring unit: 1 second. Countdown range: 60 minutes. Countdown start time setting range: 1 to 60 minutes (1-minute increments). Others: Auto-repeat, time up alarm, progress beeper. Daily alarms. 5 independent daily alarms (4 one-time alarms and 1 snooze alarm). Hourly time signal. Full auto-calendar (to year 2039). 12/24-hour format. Regular timekeeping. Analog: 2 hands (hour, minute (hand moves every 20 seconds)). Digital: Hour, minute, second, pm, month, date, day. Accuracy: ±30 seconds per month. Approx. battery life: 2 years on SR726W X 2. Size of case / total weight. 47.2 X 35.8 X 11.3 mm / 34.3 g. Model Number: LCF-20-7 LCF-20 LCF-2 LCF LC.
ДАМСКИ МОДЕЛИ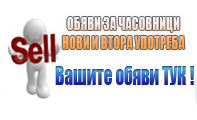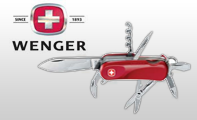 НОВИНИ ЗА ЧАСОВНИЦИ
Нова серия мъжки часовници от Casio
07/03/2012
Casio от Baby-G серията BLX-100 G-LIDE
17/09/2011
Новия GWX-8900 на Casio
18/06/2012