За информация и поръчки- Telenor:0899 243 693
НАЧАЛО > LCW-M100TSE-1A2
WAVE CEPTOR
ЧАСОВНИК CASIO - LCW-M100TSE-1A2
Подкрепете ни в Google+
Срок за доставка
До 2 работни дни

Button tones on/off
The button tones for using the mode button can be turned off. This means that the watch no longer beeps when switching from one function to another. Preset alarm or countdown timers remain active when the button tones are deactivated.
Stopwatch function - 1/100 sec. - 1 hour
Elapsed time, split time and final time are measured with 1/100-sec accuracy. The watch can measure times of up to 1 hour.
Sapphire crystal
Artificially manufactured glass with the hightest hardness and scratch resistance
World time function
Displays the current time in major cities and specific areas around the world.
Neo-display
A luminous coating provides long-term illumination in the dark after only a short exposure to light.
Radio signal reception (EU, USA, Japan, China)
Whether in Europe, North America and Japan or in the outer reaches of Canada, Central America and China - once the watch has been set to the local time, it receives the relevant signal and shows the correct time wherever you are. In many countries, it also sets itself automatically to summer and winter time.
Automatic calendar with Date, Day and Month
Once set, the automatic calendar always displays the correct date.
LED light
A light-emitting diode (LED) is used to illuminate the watch face.
Multi-language
The name of the day can be displayed in different languages.
Water resistance classification (5 bar)
This watch can be worn when showering and bathing - it is tested for water resistance up to 5 bar according to ISO 22810.
Solid titanium band
Stylish look and lightweight properties set titanium apart. The high-quality material is resistant to corrosion and is gentle on the skin, making it ideal for allergy sufferers.
Timer - 1/1 min. - 100 min.
The countdown timer emits a signal after a preset period of time has elapsed. The watch has a maximum timing capacity of 100 minutes and can be set in minute-long cycles. 
Solid titanium case
The solid titanium housing is particularly impressive in its design; it is corrosion resistant and its skin-friendly qualities make it suitable for those with allergies.
12/24 часов формат на часа
Времето може да бъде показвано в 12 или 24 часов формат.
Слънчева батерия
Слънчева батерия за захранване на часовника.
5 ежедневни аларми
Ежедневната аларма напомня със звуков сигнал за периодични събития. Възможно е и активирането на сигнал за кръгъл час. Този модел разполага с 5 независими ежедневни аларми за вашите нужди.
Индикатор за ниво на батерията
Индикаторът показва текущото ниво на заряд на батерията.
Обезопасена закопчалка
Часовникът притежава обезопасена закопчалка, която предпазва каишката от нежелано откопчаване.
Размери
43,8mm x 40,0mm x 9,4mm
Тегло
73,0 гр.
Гаранция
2 години
Доставка
БЕЗПЛАТНА

Часовникът върви без кутийка.
WAVE CEPTOR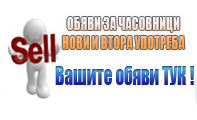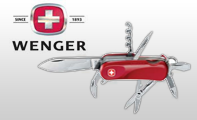 НОВИНИ ЗА ЧАСОВНИЦИ
Нова серия мъжки часовници от Casio
07/03/2012
Casio от Baby-G серията BLX-100 G-LIDE
17/09/2011
Новия GWX-8900 на Casio
18/06/2012